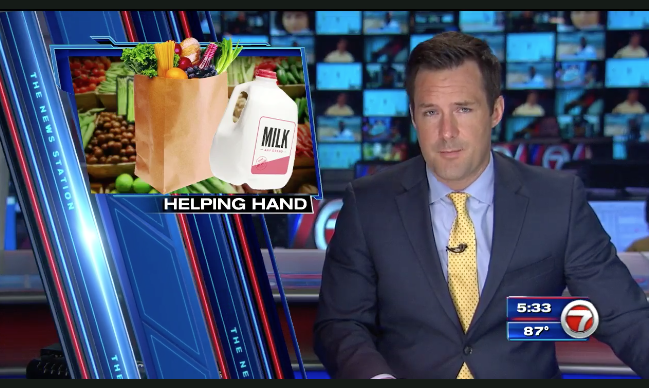 WSVN 7 – Coverage of Miami Children's Museum Food Giveaway
South Florida foundation partners with museum, food bank to distribute meals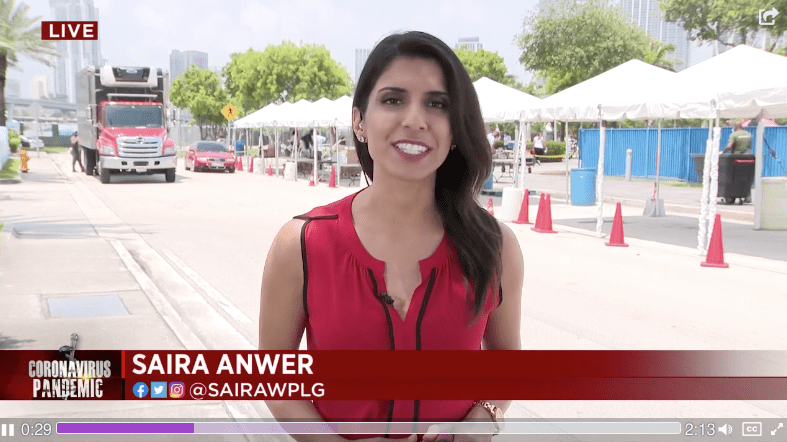 WPLG Local 10 – Coverage of Miami Children's Museum Food Giveaway
Food giveaway in the name of 'Mr. Awesome' provides meals for 500 families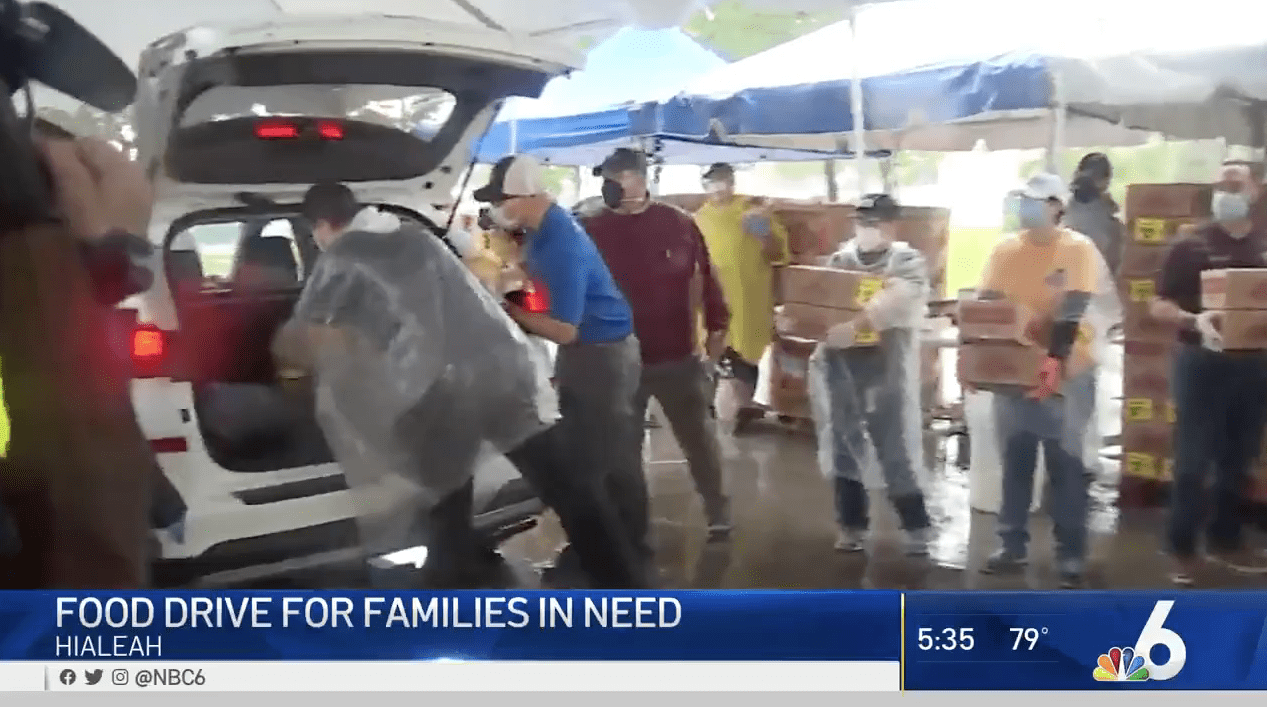 WTVJ NBC 6 Coverage of C&C Pirate Radio KW Event
We had the need to feed the Keys and NBC 6 was there to cover the event.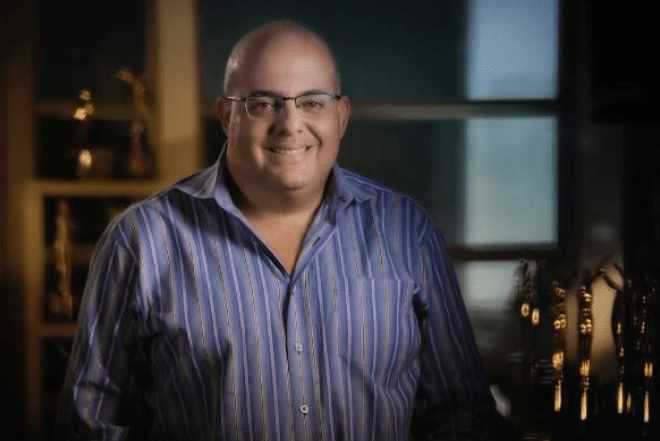 Close Up with Joe Livecchi: Chris Sloan on transformation through tragedy
"I was inspired by how America's Most Wanted host and producer John Walsh managed to turn his own tragedy with the kidnapping and death of his son into a movement that helped so many," he continues. "My wife Carla and I vowed then to use the Mr. Awesome platform to do something to make sure our son's name would be synonymous with giving and his story would last a lifetime."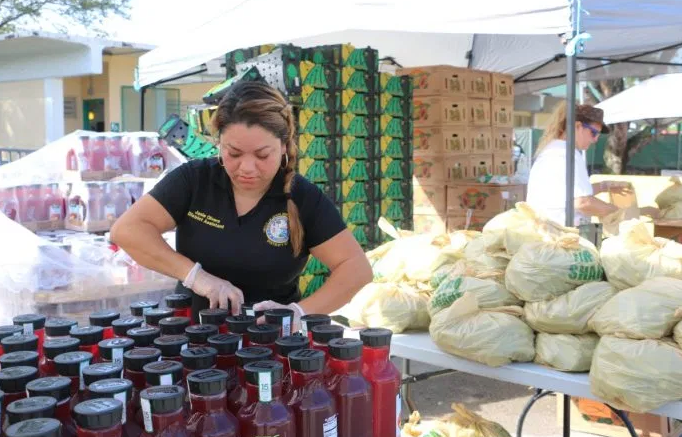 We Have The Need To Feed South Florida!
"There's no limit to what a man can accomplish if he doesn't care who gets the credit.
This and similar statements have been attributed to President Harry Truman and others, but likely originated more than a century ago with a Jesuit priest."
Either way, it's an appropriate sentiment for the group effort that will feed the hungry from 9 a.m. to noon this Thursday, May 14 at Key West City Hall, 1300 White St. in the rear parking lot.
Farm Share is teaming up with Caleb and Calder Sloan's Awesome Foundation, Pirate Radio and the City of Key West to host a drive-thru food distribution to support Florida Keys residents who are facing food insecurities during the coronavirus pandemic."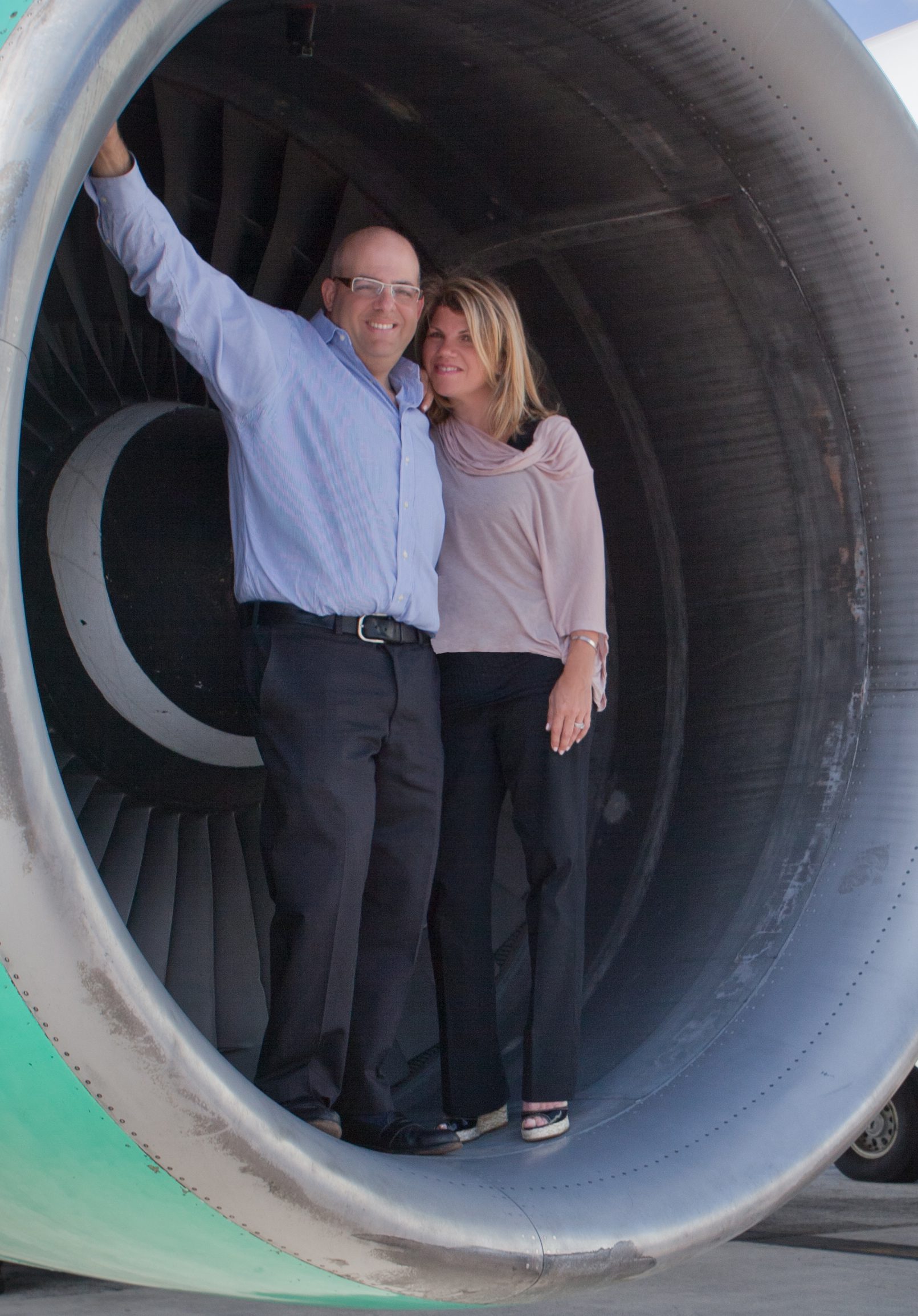 COVID-19 Has Met Its Match In Caleb & Calder Sloan's Awesome Foundation
Caleb & Calder Sloan's Awesome Foundation–the charity of Chris Sloan and Carla Kaufman Sloan, founders of 2C Creative, a creative agency and production company serving the TV/streaming business with promos, brand integrations, trailers, upfront presentations and other campaigns–has initiated a campaign that will match individual donations (up to $250 each) to charities supporting first responders, organizations and those affected by COVID-19.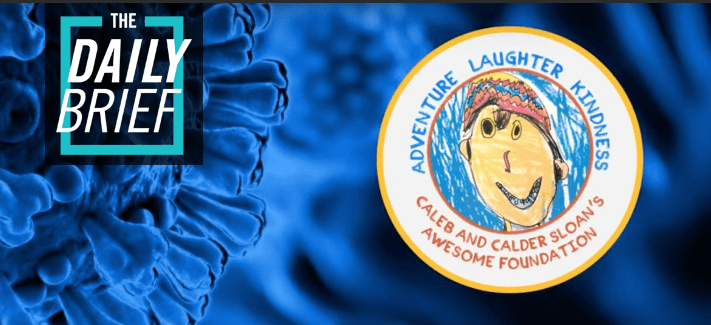 Sloans Deploy Awesome Foundation Against COVID-19
To help in the fight against coronavirus, Chris, Carla and Caleb Sloan are once again deploying Caleb and Calder Sloan's Awesome Foundation to raise funds with the "COVID-19 Has Met Its Match" campaign.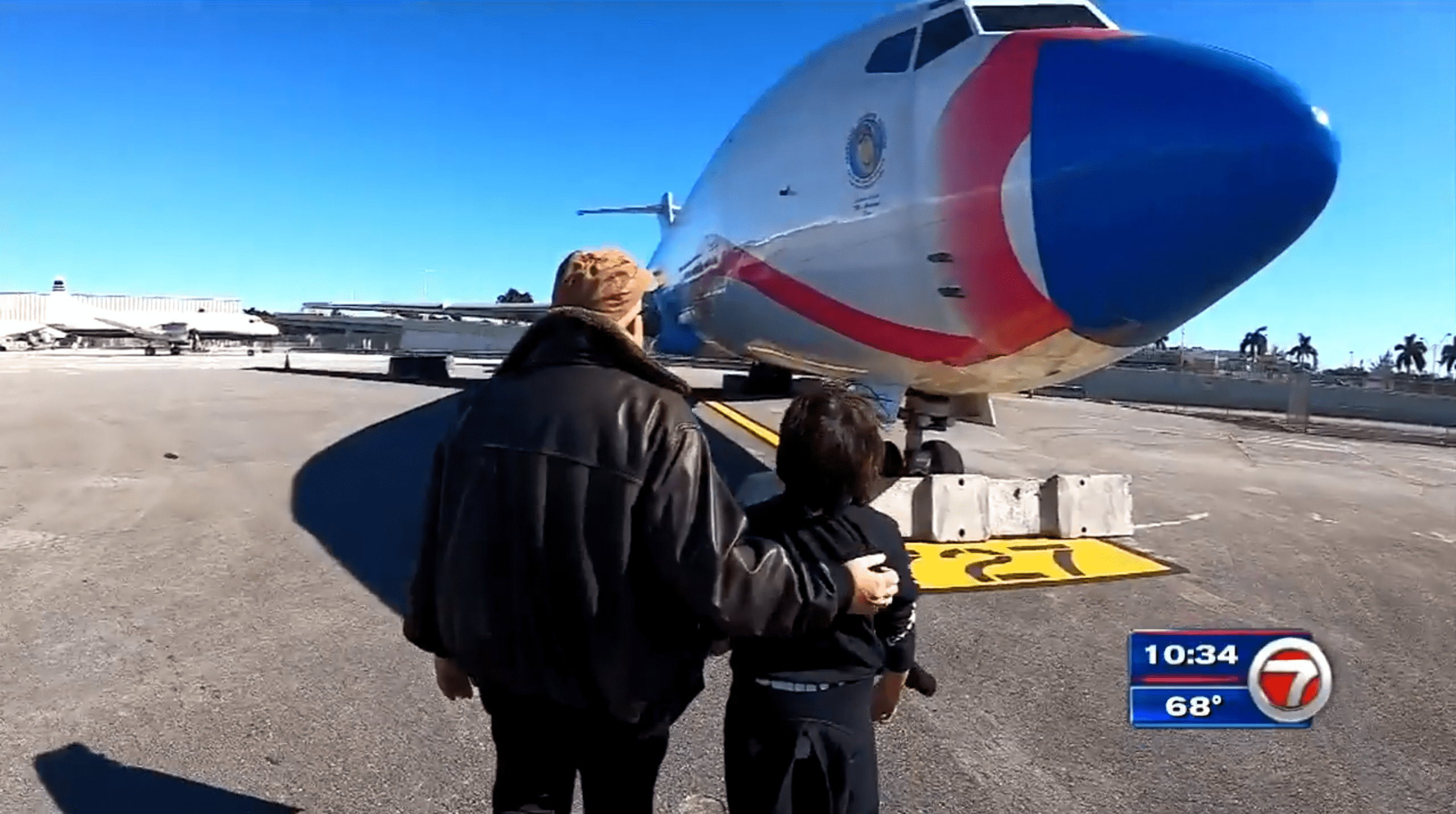 Soaring Spirit: Self-portrait of 7-year-old boy who died tragically now graces jet at MIA
A South Florida boy who loved flying had his life cut short, but one airport is paying tribute to his legacy. 7's Brian Entin shows us how his "Soaring Spirit" continues to help others.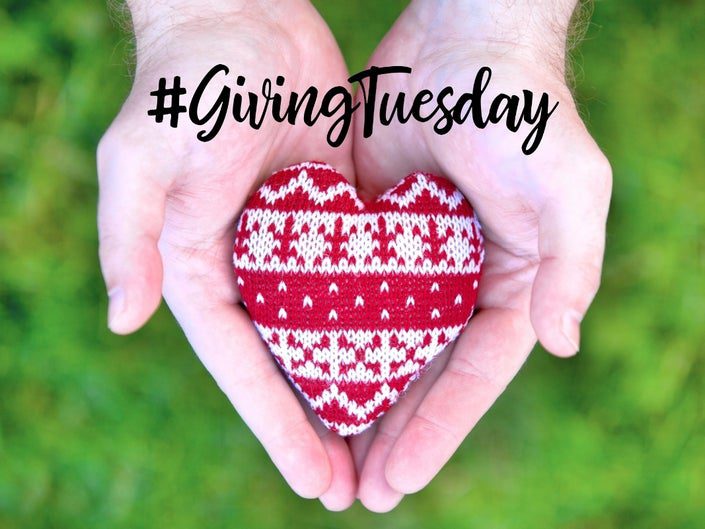 PATH
GivingTuesday 2019: Floridians Show Generosity
Today marks GivingTuesday around the United States and Floridians are once again opening their wallets for their favorite causes.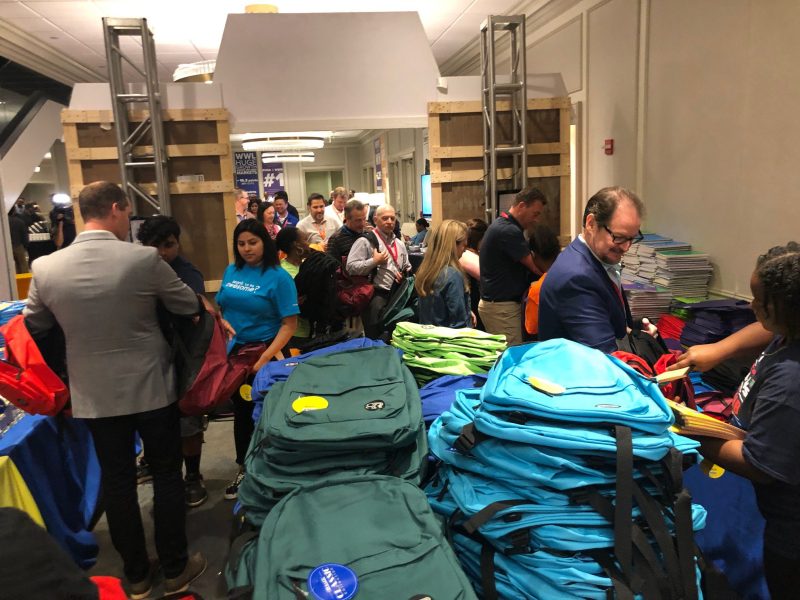 THIS IS TEGNA… (IN A GOOD WAY)
FTV Live is a must read blog for many in the TV biz. They break a lot of stories about the business, but are known for being pretty merciless and biting with their coverage.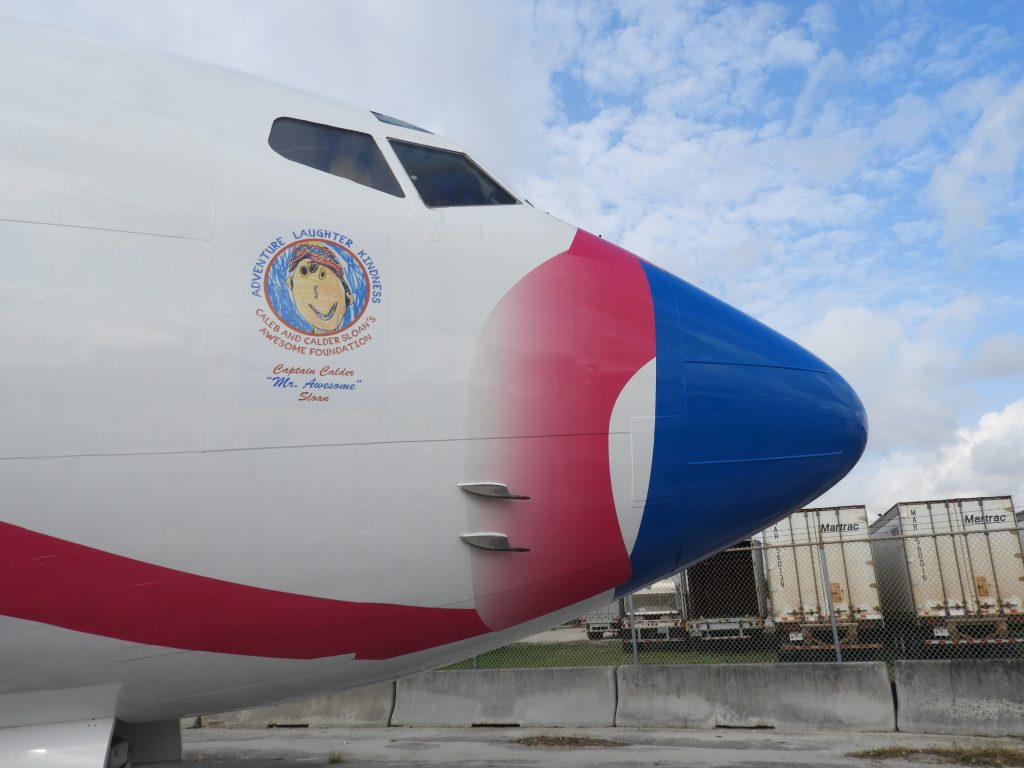 Airways Magazine
Miami Airport's Awesome Full Size Boeing 727 Tribute to My Late Son
Five years ago today, I kissed my son goodbye for the last time. On April 13, 2014 just a week after his seventh birthday, my son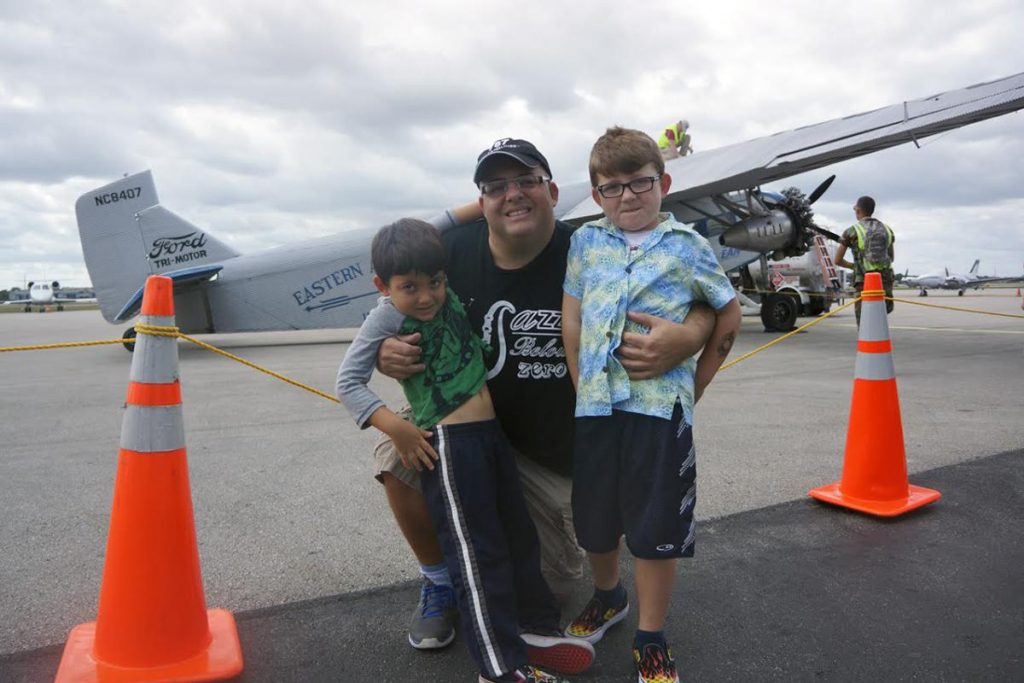 A Video Tribute to Calder Sloan
Dear Family & Friends, Our wonderful 2CMedia family produced the most awesome video tribute to Calder. Under the leadership of our first employee (and family member) Adam Cronan, they went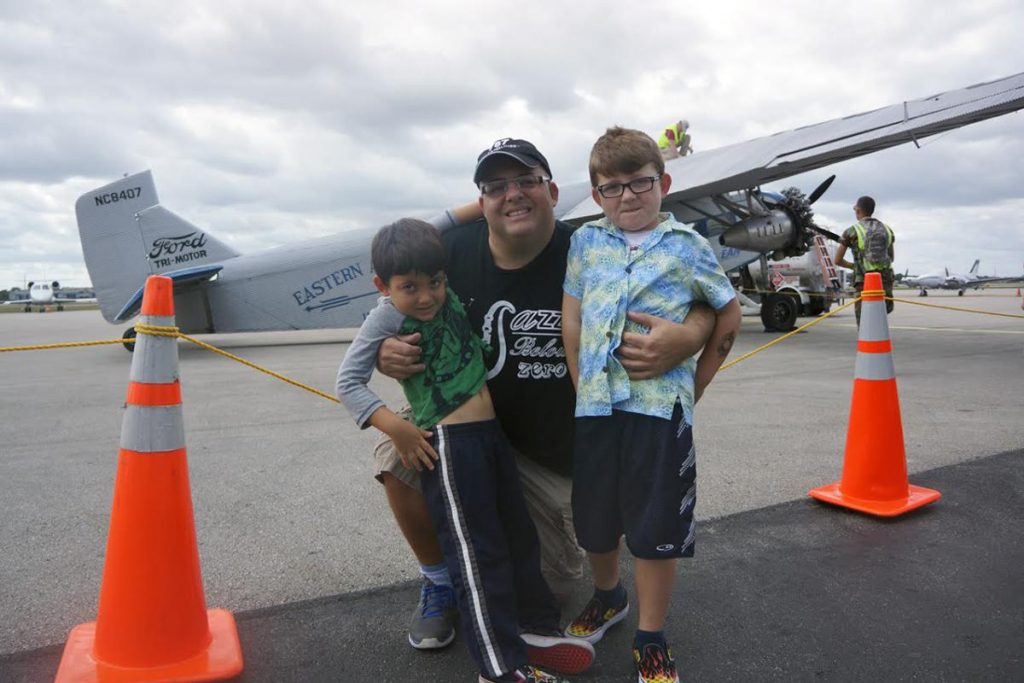 Saying Goodbye to Our Little AvGeek, Mr. Awesome
Dear friends and family in the aviation industry: As many of you know Carla, Caleb, and I and our family lost our incredible, big hearted, and brilliant 7-year old son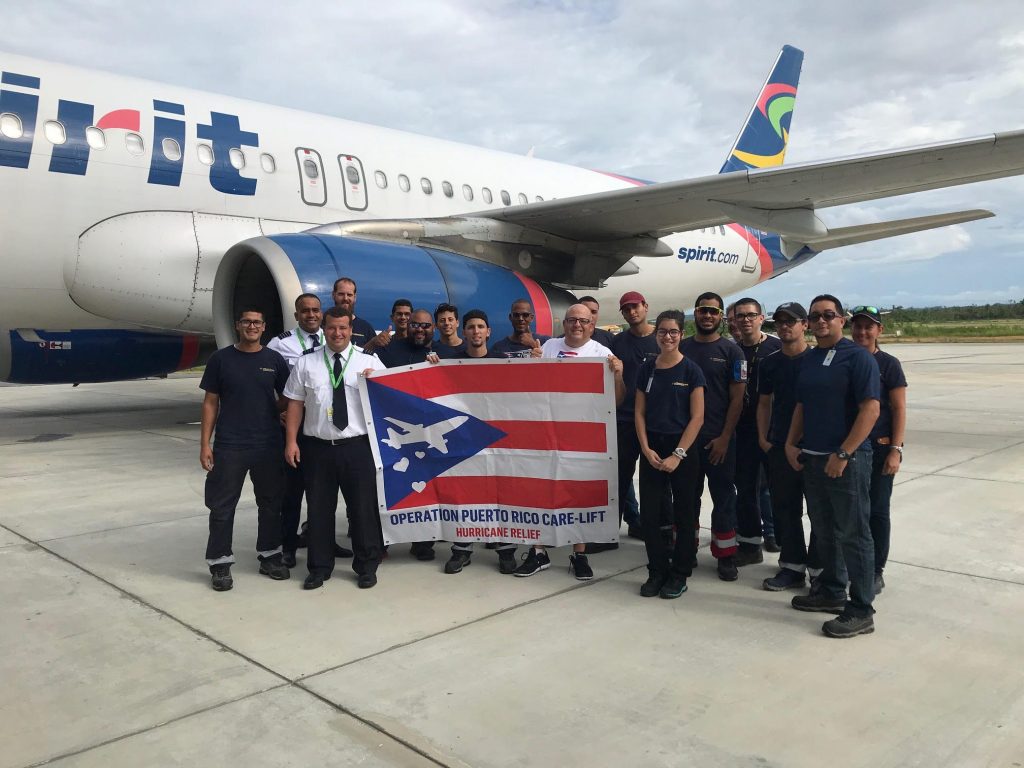 Help Us Fill Three Empty Jets With Toys for Puerto Rico! – Operation Gift Lift
Dear Airways Readers, Thanks to so many of you, Spirit Airlines and Lufthansa Technik, The Puerto Rico Care-Lift, distributed over $225,000 worth of hurricane relief supplies to the people of Puerto Rico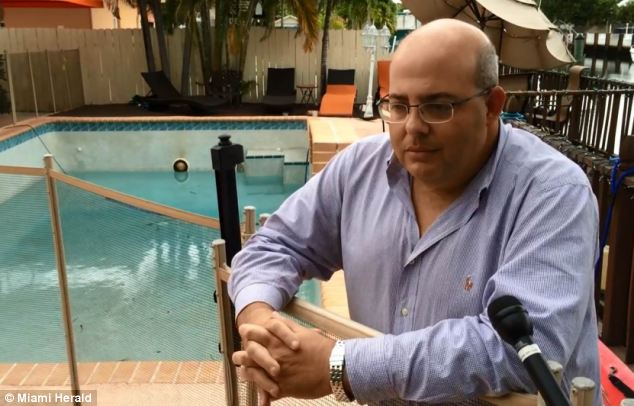 NBC News
Swimming Pool Safety: Electrocutions Raise Alarm Before Summer
The tragic death of a boy electrocuted in a North Miami swimming pool in April has raised alarm among parents — and now water safety experts are warning families to take extra caution as kids get revved up for Memorial Day weekend and summer vacation.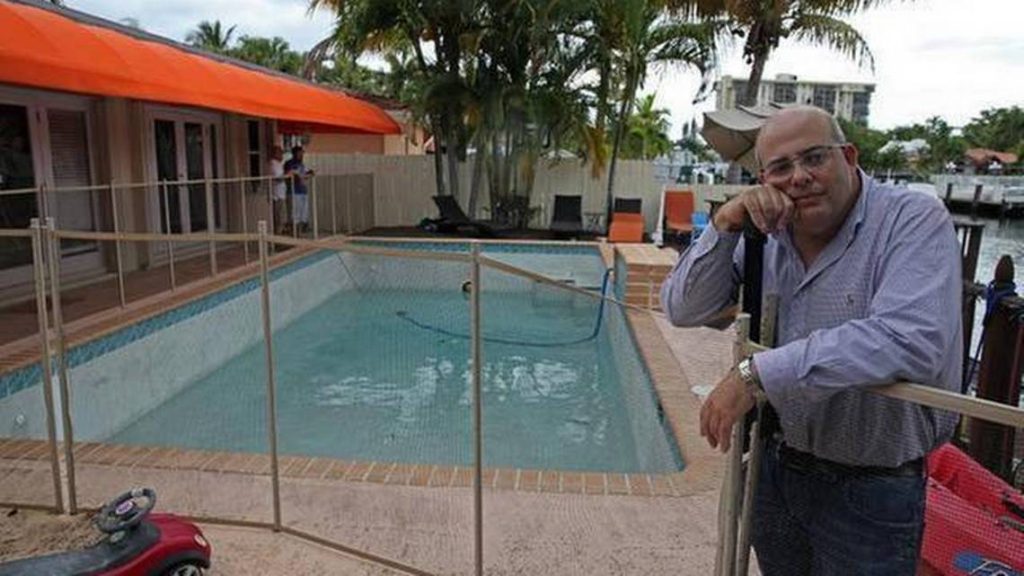 Miami Hearld
Tragedy drives father to change law to prevent pool electrocutions
On a warm day last April, exactly one week after his seventh birthday, Calder Sloan plunged into the pool behind his North Miami home. He raced underwater toward the light in the deep end, as he had done dozens of times before. But when he reached out his arm and touched his target, an intense electrical current shot through his body, springing him airborne and stopping his heart.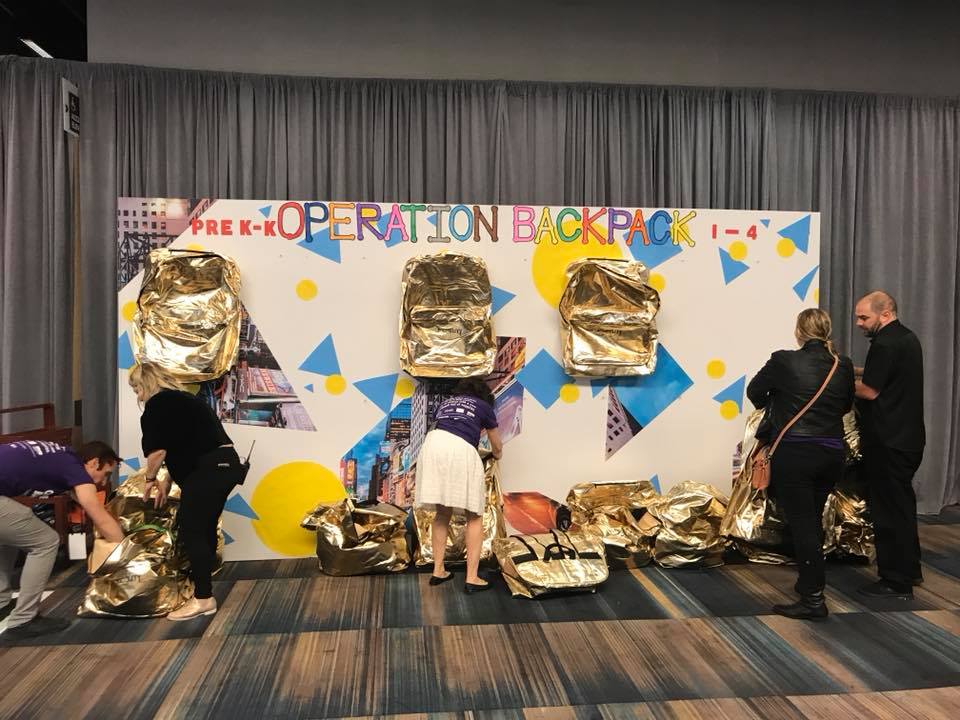 PromaxBDA
PromaxBDA, Sloan Foundation Partner to Help Homeless Kids
PromaxBDA and Caleb and Calder Sloan's Awesome Foundation invite attendees to this year's conference in New York City to come stuff pencil packs and do some social good all while having fun on Thursday, June 14 at the Midtown Hilton.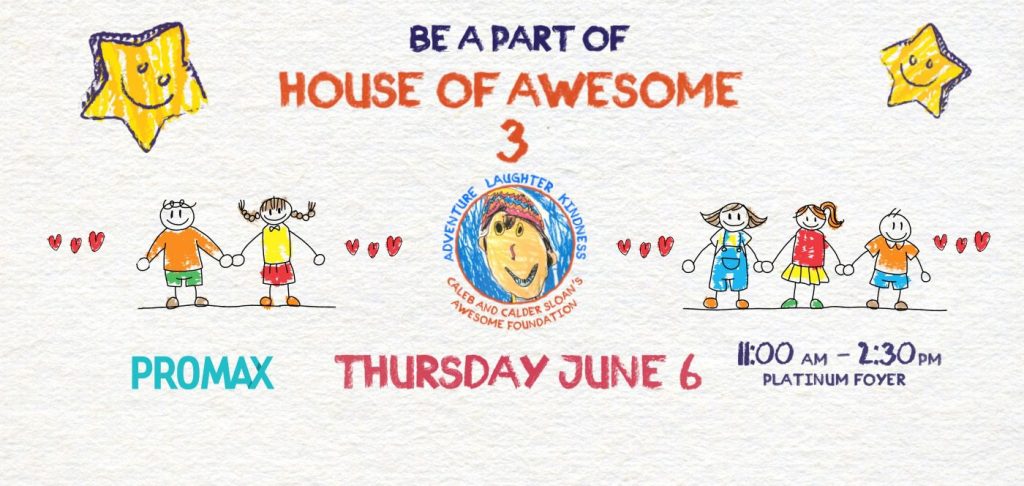 PromaxBDA
House of Awesome Returns to Promax Conference 2019
Caleb and Calder Sloan's Awesome Foundation returns to the 2019 Promax Conference on Thursday, June 6, to stuff backpacks for homeless kids in Los Angeles.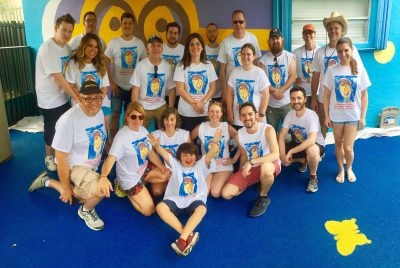 Local 10 News
Sloan family, about 100 volunteers help beautify school in honor of 'Mr. Awesome'
It's been four years since a South Florida boy was electrocuted by the light in his family pool, and there was a big event happening in his honor Tuesday to give back to others.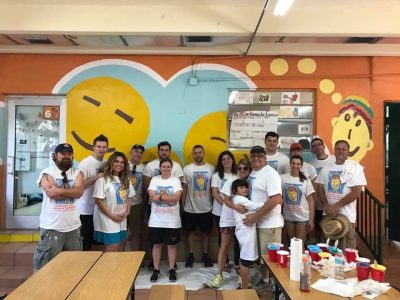 7 News Miami
Volunteers beautify Miami school in memory of 'Mr. Awesome'/h4>
Caleb and Calder Sloan's Awesome Foundation hosted its second annual Give Back Day Tuesday with the goal of spreading some "awesome" to those in need, and it's all part of a touching tribute for a boy known as Mr. Awesome.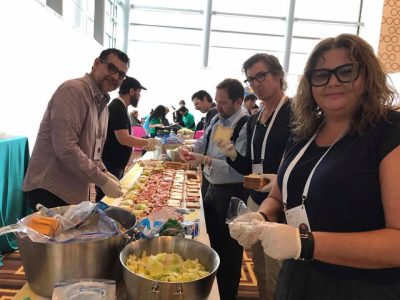 PromaxBDA
PromaxBDA, House of Awesome Team Up with #Hashtag Lunchbag
During The Conference 2017, PromaxBDA members had the opportunity to create bagged lunches, complete with inspiring messages for people in need of a nourishing meal for #HashtagLunchBag and "Caleb and Calder Sloan's House of Awesome." The meals were distributed immediately to shelters, benefitting children, adults and families.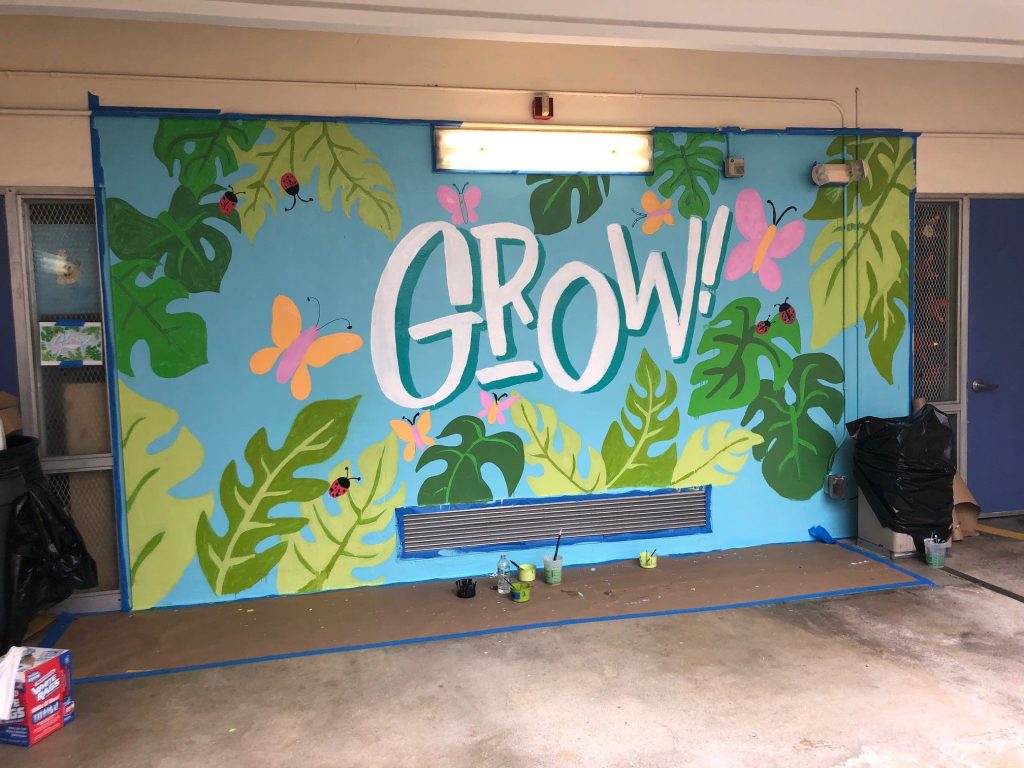 Local 10 News
Mr. Awesome continues giving back in South Florida through foundation
Today, we are remembering "Mr. Awesome," Calder Sloan, who was accidentally electrocuted in his family's pool. It has been five years since Calder's passing, but his spirit of giving lives on in the C&C Awesome Foundation./p>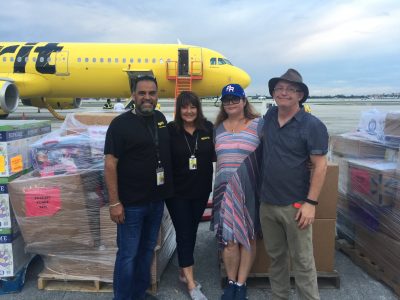 7 News Miami
Special Delivery: Operation Puerto Rico set to collect toys for children on island
The public will have a chance to donate toys during Operation Puerto Rico Holiday Gift-Lift, as well, on Saturday at the Miami Children's Museum from 10 a.m. to 4 p.m. The toy value for donations is $20 or more.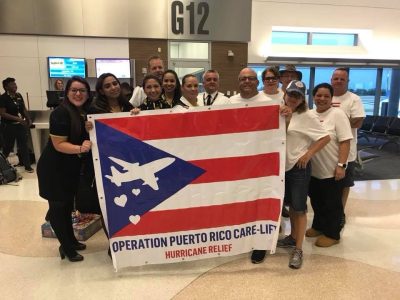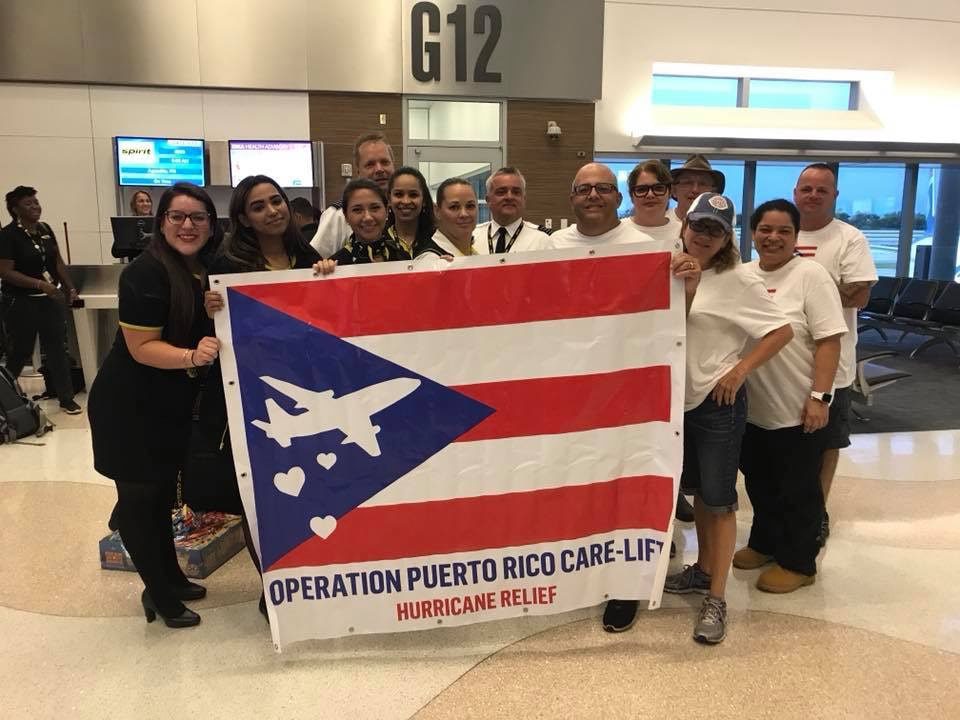 7 News Miami
Local volunteers send aid to Maria-stricken Puerto Rico and U.S. Virgin Islands
"Getting water, supplies, baby food. Anything they need, we're just sorting it and getting it down to Puerto Rico," said teammate Bruce Brown.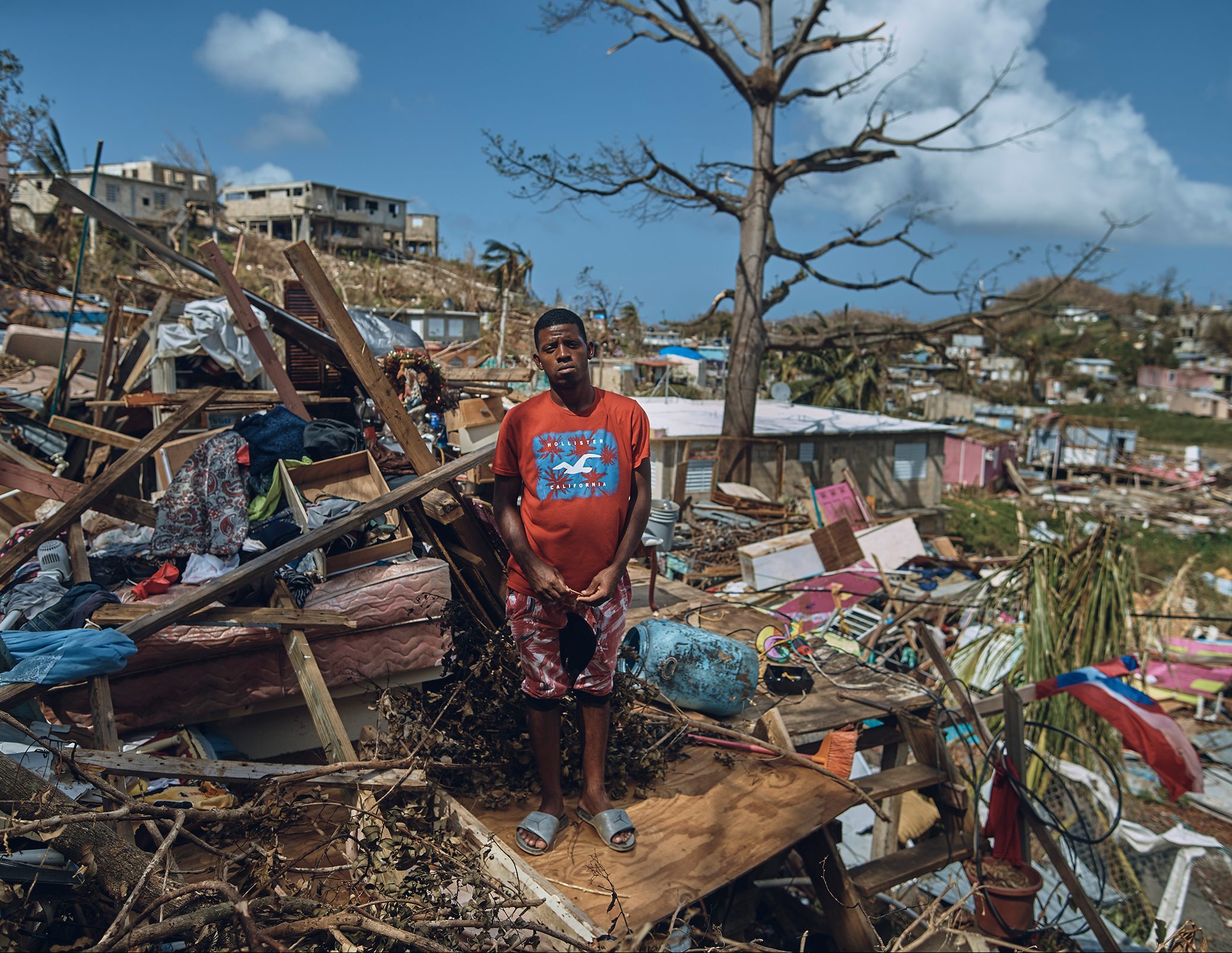 Miami Hearld
Here are the groups helping people after two devastating hurricanes
In the time since Hurricane Irma battered Florida and the Caribbean, and with Hurricane Maria leaving many in Puerto Rico displaced and without power and water, volunteer groups have stepped in to help those most in need.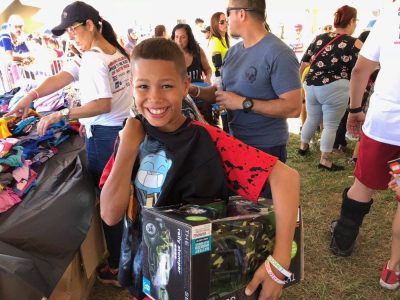 7 News Miami
Holiday Gift-Lift sends hundreds of toys to children in Puerto Rico
Volunteers Chris Sloan and Lara Richardson, along with some powerful sponsors, came together for Operation Puerto Rico Holiday Gift-Lift soon after the storm.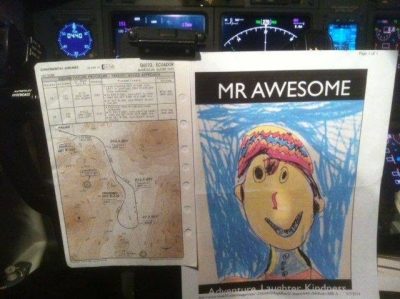 Local 10 News
ABC News honors Mr. Awesome
Seven-year-old Calder Sloan drew this self-portrait with crayons before his tragic death April 13th in Miami.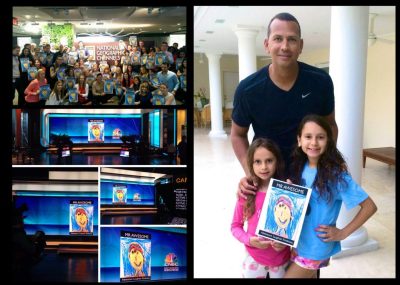 NBC Miami
Calder 'Mr. Awesome' Sloan Inspires Viral Campaign
The memory of a 7-year-old South Florida boy who died in a tragic swimming pool accident is living on thanks to a new campaign known simply as "Mr. Awesome."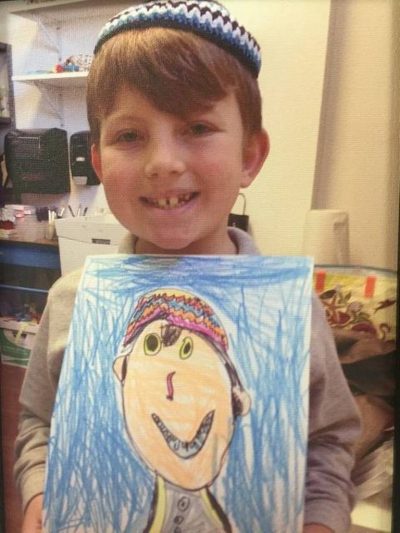 Today News
Memory of boy, 7, kept alive by 'Mr. Awesome' drawing
The memory of a 7-year-old Florida boy who died tragically earlier this month has lived on thanks to a self portrait shared online with the nickname given to him by his father: "Mr. Awesome."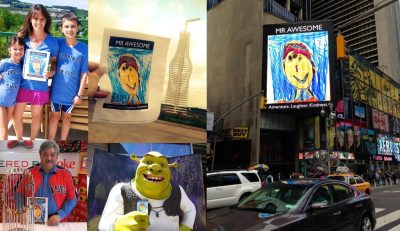 People's Magazine
7-Year-Old Remembered Through Viral 'Mr. Awesome' Self-Portrait
What started as a small viral movement has expanded into a national coming-together of strangers from around the country.
Unleash Your #Awesome
You cannot do a kindness too soon, for you never know how soon will be too late.